Registration for Surf Camp 2023 opens on
January 15th, 2023 and closes on May 8th, 2023.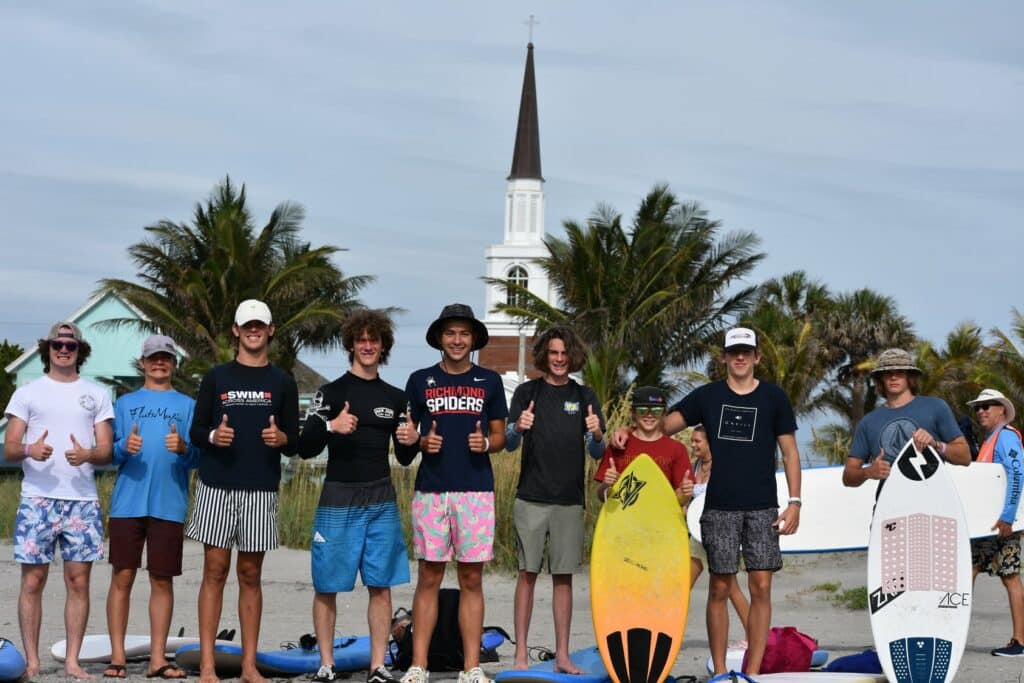 Get ready for Club Zion's summer Surf Camp! Every year, once school is out for the summer, Club Zion hosts its annual Surf Camp right here in our very own backyard in Cocoa Beach! This will be our 24th year bringing Surf Camp to the community and we couldn't be more amazed at the ways Jesus has changed so many young lives through this event. Hundreds of teenagers gather on the beach each day for worship, fellowship, and free surfing lessons.
Our idea for Surf Camp started when we realized that surfing and spirituality go hand-in-hand. God is everywhere, and there are so many lessons to be learned through surfing that apply to all areas of our lives. We were led by the Holy Spirit to provide this opportunity for young people to come together and share the unprecedented thrill and joy of riding a wave in God's glorious creation, together, as a spiritual family in Christ. Our goal is to provide an alternative surfing environment to the regular surfing scene with Christian role models.
This is a free event that we offer to the community in order to bring teens closer to Jesus and to each other. Baptisms are offered right in the Atlantic Ocean on the last day of camp, with parental permission for those under 18. Join us either as a camper or a volunteer – either way, you are sure to be blessed!
How to Register
There is no cost to join Surf Camp, but a limited number of spaces are available on a first come, first served basis. Completed registration forms can be mailed in by USPS, sent via email or dropped off to our office. They cannot be faxed at this time. Each camper must turn in the following in order to be eligible:
Camper Information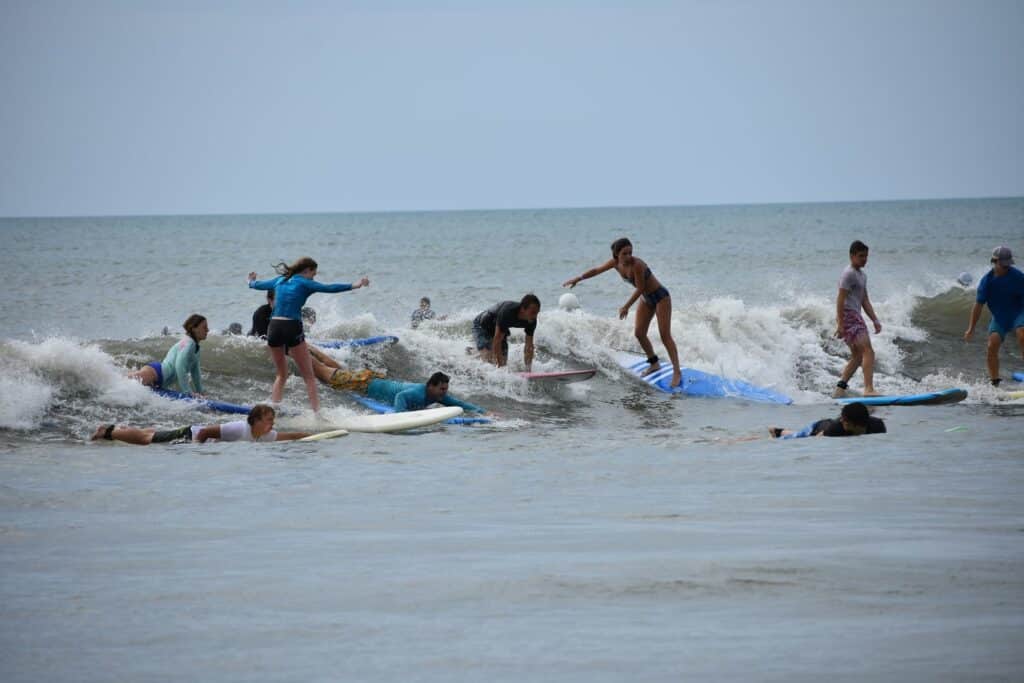 Surf camp is strictly for ages 12-19.
Drop off is at 8:00 am and pick-up is at 3:00 pm daily.
On the last day (Wednesday the 7th) the campers get picked up at 3pm and come back for the evening festivities in the Sanctuary (7:00pm to 9:30pm) where there will be entertainment from live bands, prizes and fun.
This is a weather-dependent event. We will pull campers off the beach in the event of lightning.
We start the day with a message from the Pastor and giveaways (we gave away over 30 surfboards in total last year!!) and then we head to the beach across the street from the church (8 Street South).
During the day campers receive breakfast, lunch, and drinks in between surfing and lessons.
Surfboards are provided if you do not own one.
Sunscreen, water and snacks are also provided.
Campers should bring their own hats, towels, sunglasses, rash guards, surfboards (if they have them), etc.
Baptisms are offered on the last day of camp, with parental permission required for those under 18.
Volunteer Information
---
Surf Instructions for Beginners
Cocoa Beach Surf Camp 2021
Fear not, for I am with you; Be not dismayed, for I am your God. I will strengthen you, Yes I will help you. I will uphold you with My righteous right hand.

Isaiah 41:10
Surf Camp 2022 Video!!!!!
Check out last year's photo gallery published in Florida Today!