Our Worship Band Ministry Leader is Pastor Keith. When he came to know Jesus Christ, he dedicated his life to the praise and worship of our Lord Jesus Christ. He is a faithful minister of God's word and God's people. Beyond his deep knowledge of God's word, he is also gifted with an ear for music.
Come, let us sing for joy to the LORD; let us shout aloud to the Rock of our salvation.

Psalm 95:1
We are blessed to have Pastor Keityh lead us to the throne of God. He is committed to learning new songs regularly, but not discarding or abandoning the classics.
Our worship band is composed of talented musicians and our worship singers lift their voices to Jesus in the true heart of worship and praise.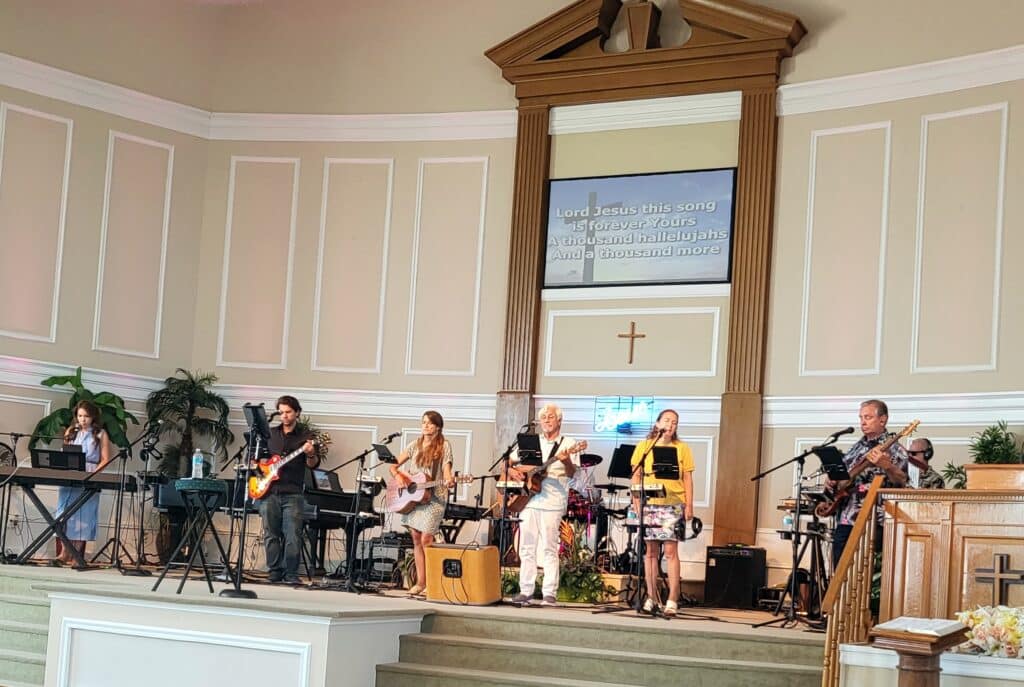 Let the message of Christ dwell among you richly as you teach and admonish one another with all wisdom through psalms, hymns, and songs from the Spirit, singing to God with gratitude in your hearts.

Colossians 3:16