1 Peter 4:10-11 – New King James Version
10 As each one has received a gift, minister it to one another, as good stewards of the manifold grace of God. 11 If anyone speaks, let him speak as the oracles of God. If anyone ministers, let him do it as with the ability which God supplies, that in all things God may be glorified through Jesus Christ, to whom belong the glory and the dominion forever and ever. Amen.
Club Zion Community Church has many Ministries that are in need of Volunteers.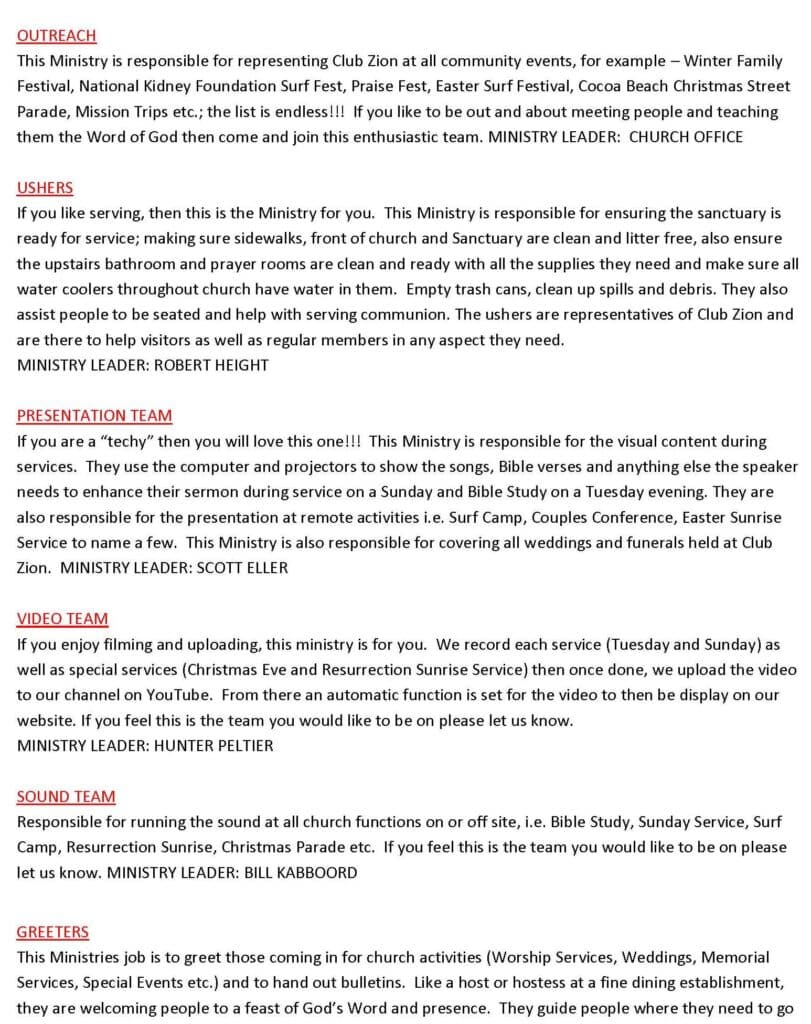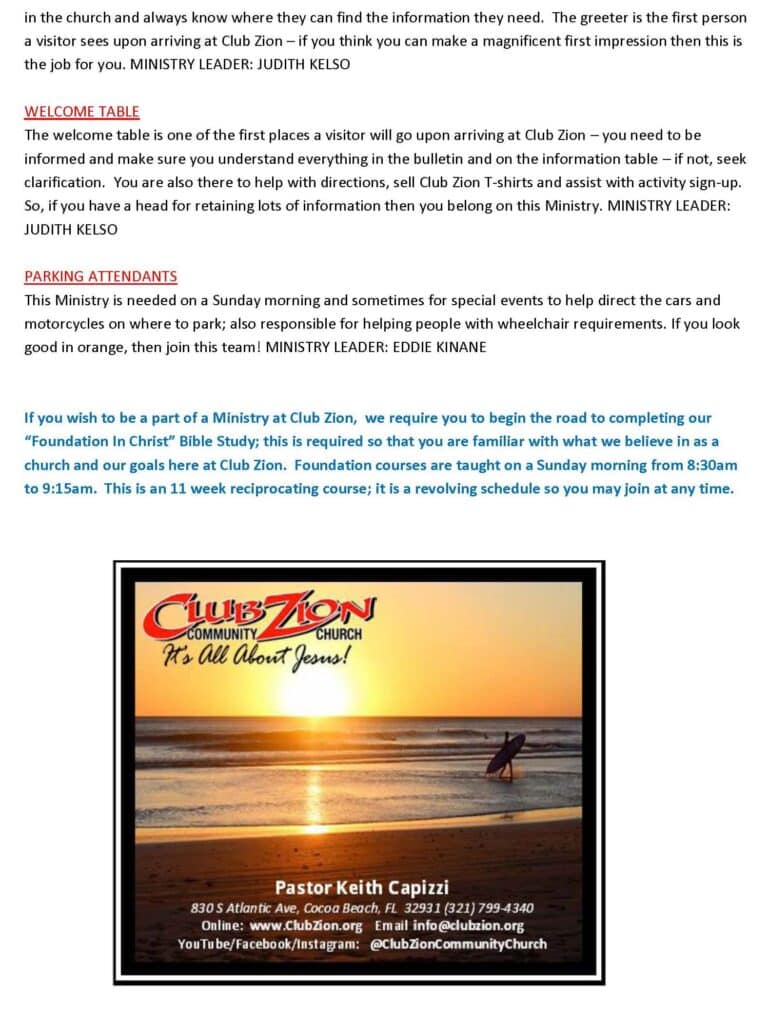 Please contact the Church Secretary at (321) 799-4340 or email us at info@clubzion.org for more information about the opportunities to serve the Church.