Club Zion Community Church Men's Fellowship
The purpose of the Men's Fellowship Ministry is to gather, empower and prepare the community's men to align with the word of God, to grow in the full knowledge of Jesus Christ, and to adopt the roles God set forth for us, as men. Also, to create male bonding between our brothers in Christ.
As iron sharpens iron, so one person sharpens another. Proverbs 27:17

Details.
Men's Fellowship meets every Friday morning 6:00 – 7:00 am in the Fellowship Hall for a Continental style breakfast, fellowship, and time in God's word. We close with worship and prayer. It is a great opportunity to get to know our brothers in Christ, have fun, and support each other in prayer. We do our best to answer anyone's questions about the day's study or doctrinal issues and practices exclusively from Scripture.
All men are invited. Don't let the early time keep you away; it is an excellent way to start your Friday and get a jump on the weekend.
The Men's various studies are led by Pastor Jim Shafer, our closing worship is led by Frank Quattrocchi, one of our Deacons, and our Master Chief is Charlie Perrine.
We welcome new visitors.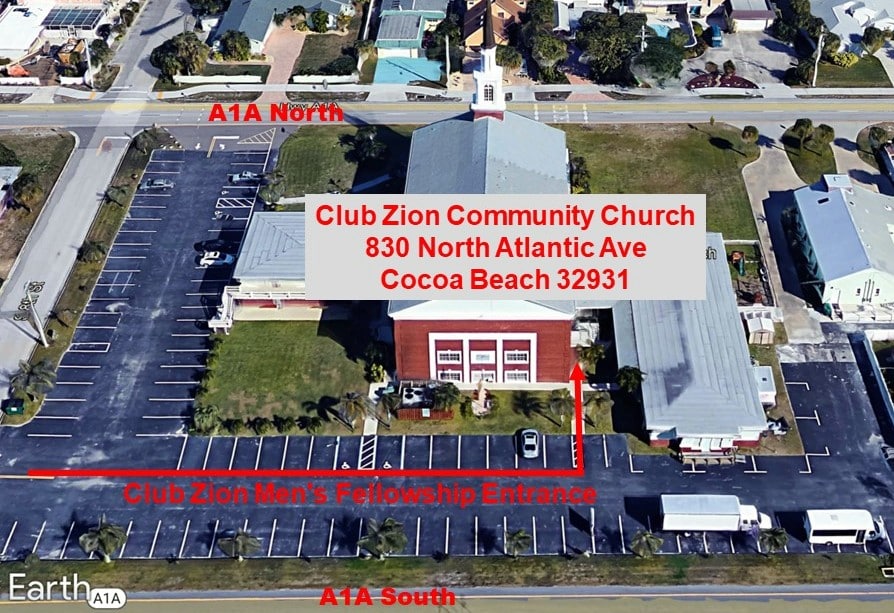 We now have a video series called "Don't Give the Enemy A Seat At Your Table" presented by Louie Giglio. Find freedom when you let Jesus lead the battle for your heart! Scripture makes it clear that Satan will do anything to tempt you into poor decisions and self-defeating mindsets—including anxiety, rage, lust, and despair. But, by examining Psalm 23 in fresh ways, Giglio helps you reject enemy voices and receive encouragement, hope, and strength. https://louiegiglio.com/book/dont-give-the-enemy-a-seat-at-your-table/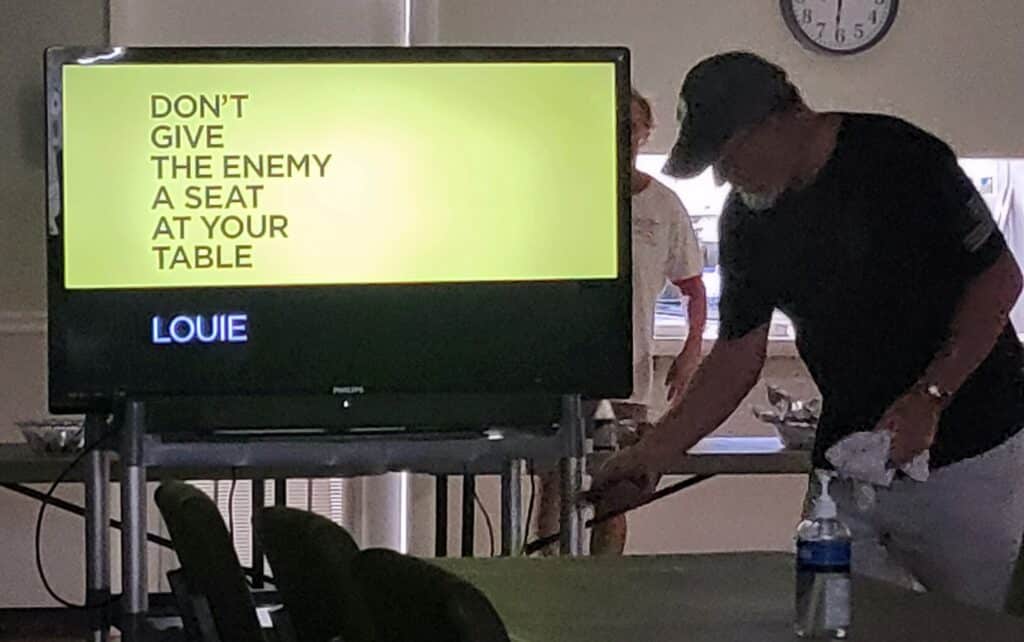 AT the end of our study we have our closing worship that ends with scriptures and song.

Instead, speaking the truth in love, we will grow to become in every respect the mature body of him who is the head, that is, Christ. Ephesians 4:15