The Next Kentucky Mission Trip Will Be Posted Here When Organized and Scheduled!
Past Kentucky Mission Trips
October 24th – 28th 2023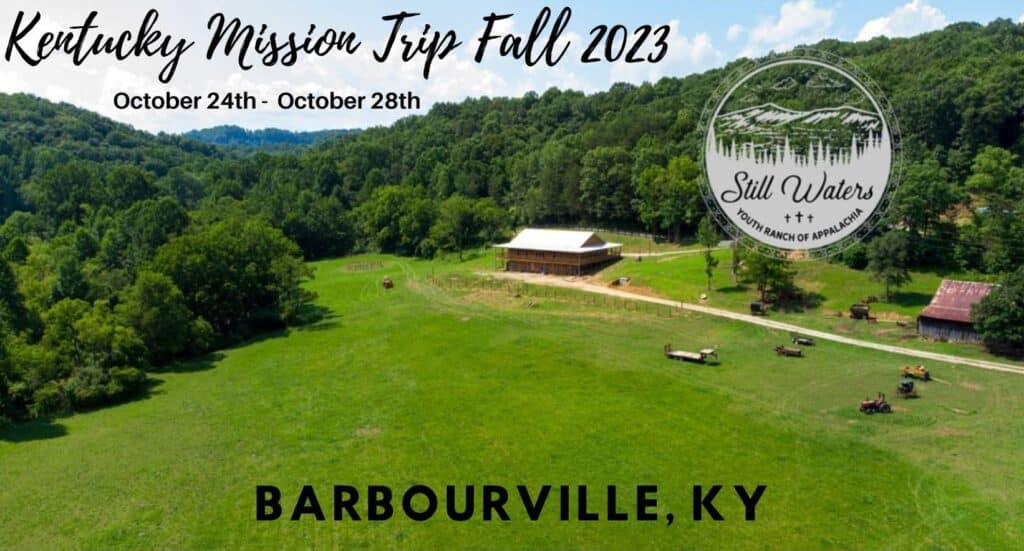 The daily schedule and sign up sheet are located at the welcome table in the Church lobby. There will be meetings at 11:30 in the Ocean Room across from the Fellowship Hall on Sunday September 10 and October 8th 2023.
For more information please contact the Church Office at (321) 799-4340 or email at info​@clubzion.org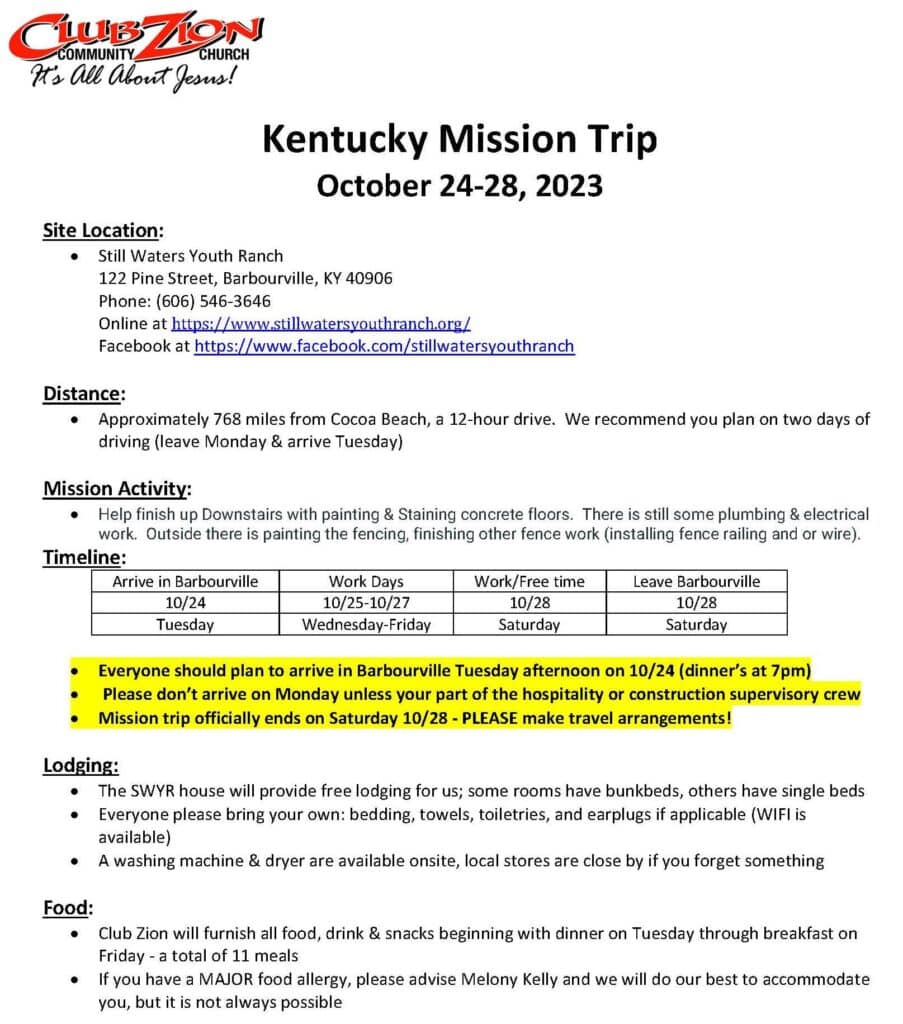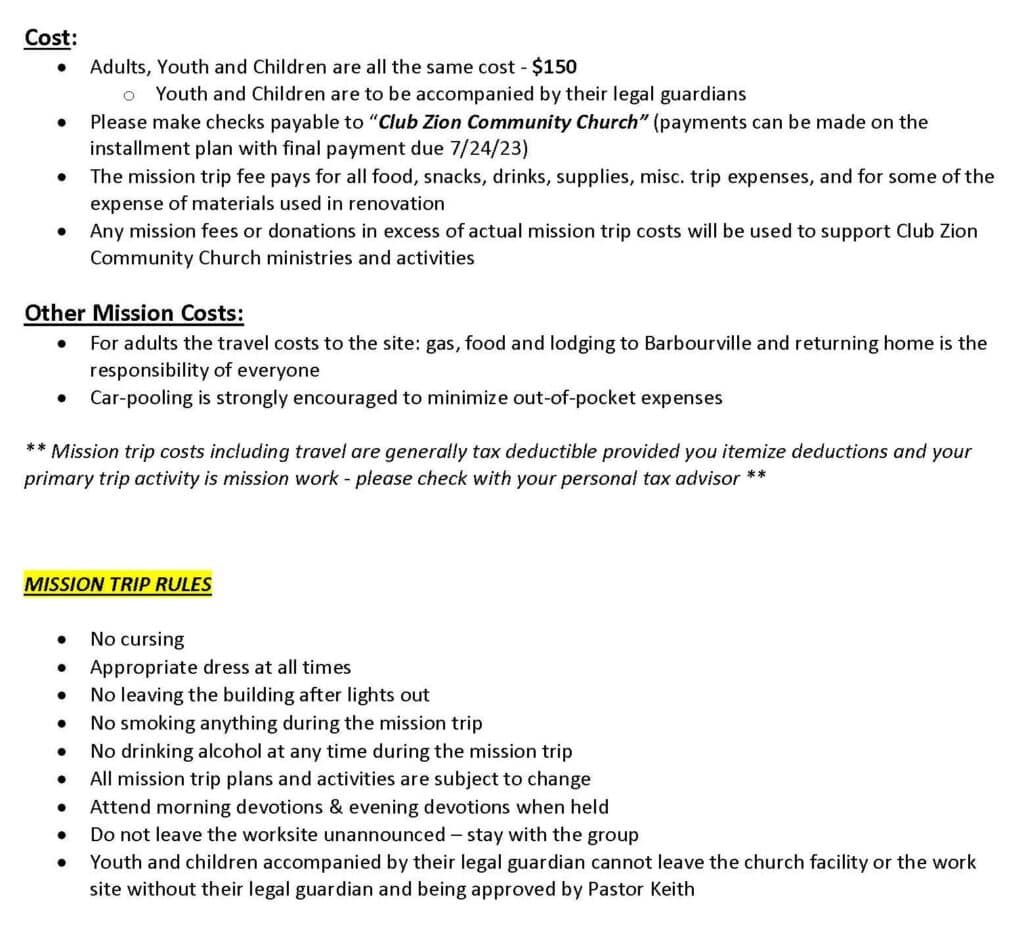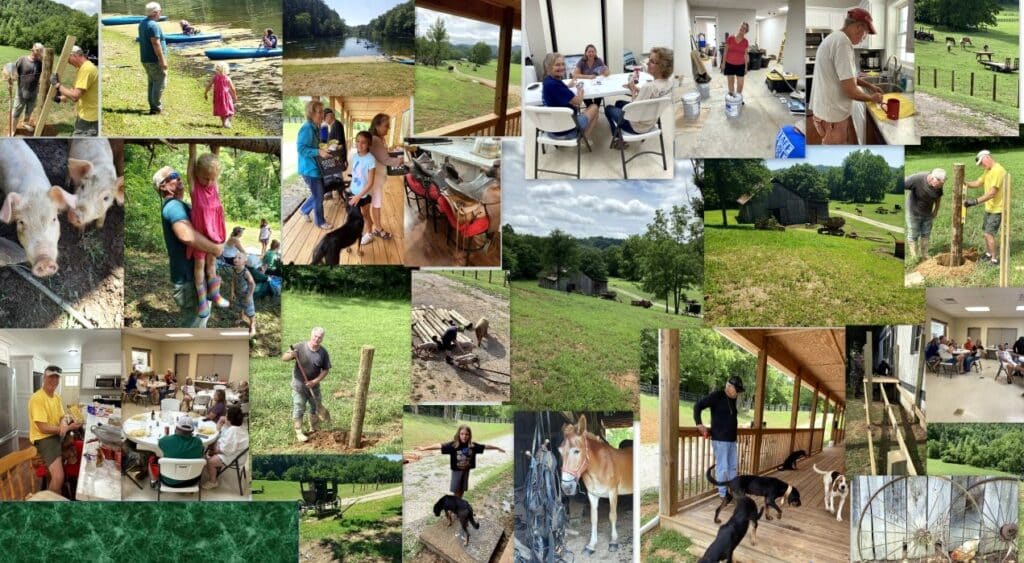 Club Zion Community Church Previous Mission Trips.
Kentucky Mission Trip July 2022 Video and Pictures

July 18th – July 23rd